29.10.17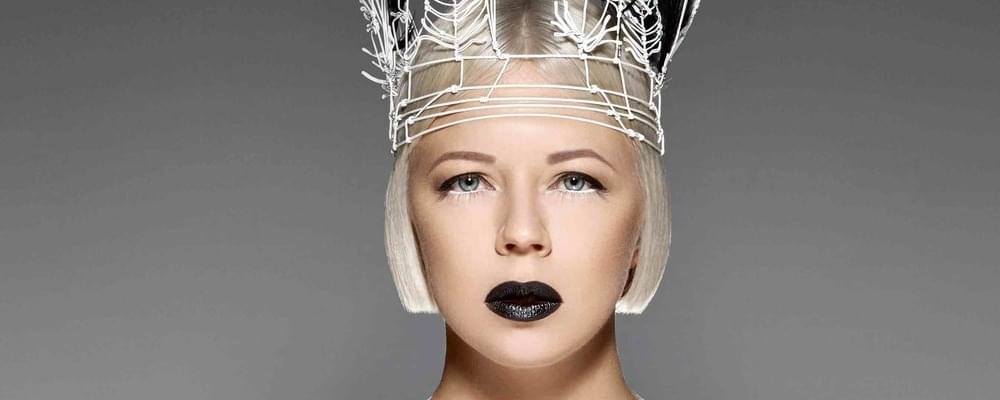 ONUKA (Ukraine) in Berlin

29.10.17 in Berlin, Festsaal Kreuzberg
Tickets zu ONUKA (Ukraine) in Berlin
Berlin
---
Informationen
ONUKA (Ukraine) in Berlin!
Ancient Traditions and Today's Electronica. Electrofolk made with traditional instruments.
Ukrainian electro-folk and ethno-futuristic band ONUKA will perform their first concert in Germany and in Berlin.
This year all the world witnessed the fabulous show of ONUKA at Eurovision Song Contest Grand Final in Kiev. Remember the band in futuristic costumes performing electro-pop music together with the Ukrainian national orchestra of traditional instruments? It was them.
This time expect 7 people on stage and spectacular visuals.
About ONUKA
Two of Ukraine's most fashionable and culturally relevant performers founded Onuka in 2013: Eugene Filatov and Nata Zhizhchenko. On stage their group expands to seven musicians and many varied tools: antique wooden flutes (sopilki), a Ukrainian lute (bandura), trombones, cymbals, French horn, drums, and keyboards. Everything is then filtered through cutting-edge technology.
The term Onuka means "granddaughter" in Ukrainian and pays directs immediate homage to Nata's grandfather, Oleksandr Shlionchyk. A recognized master craftsman, his skills are now evident in the stagecraft of a future generation.
Onuka's debut EP – "Look" – was released in May, 2014. It entered the nationwide iTunes chart at Number One. A subsequent, eponymous album was then published in October. It also reached the same chart position – on two separate occasions.
In 2015 ONUKA received Ukrainian National Musical Award YUNA (Discovery of the year), Kiss FM – Discovery of the year (the most popular Ukrainian dance radio), ELLE style award (Musician of the year).
As of summer 2016, the band's videos on YouTube have been viewed over three million times. Consider "Look," "Time," or "Misto" (aka "City") as just three examples. Another studio EP has recently emerged: "Vidlik" More than any other Onuka endeavor, it dovetails the past and present. The recording addresses various facets of the tragic nuclear accident in Chernobyl, Ukraine, which devastated an entire nation in April 1986.
Updating a traditional folk sound using modern instruments is not that new, but Onuka went the other way around, creating modern music using folk instruments. The word 'onuka' means 'granddaughter' in Ukrainian, and Nata Zhyzhcenko picked this as the band's name to honour her grandfather, a renowned producer of folk instruments. No wonder Onuka's studio looks like a music museum, with countless ancient instruments that add to the band's unique sonic palette. The band implements the sounds of plucked string instrument bandura, flute-like sopilka, and alpine horn trembita, none of which were particularly present in the contemporary music scene prior to ONUKA's arrival. Combined with the forward-thinking fashion of Patoka Studio and Zhyzhcenko's own cosmic swagger, ONUKA is a sharp example of folk-gone-futuristic. Dazed and Confused Magazine
Already a trademark fixture on the independent music scene in Ukraine. Louder Than War
When did you last hear Ukrainian folk-inspired electronica live? You can probably count on your fingers how many artists from Ukraine as heard in P3 lately, but when we visited the Dutch showcase festival Eurosonic a month ago, the electronic folk-inspired band Onuka from Ukraine was one of the names we remember the most. ..On stage they grow to seven people, and besides keyboards and digital drums are using French horn, trombone, flute and Ukrainian lute (bandura). Then it sounds like mighty. SVERIGES RADIO